September is National Food Safety Education Month. We have some great tips to keep you feeling well with your outdoor activities this fall.
Learn tips to keep food safe whether you're at a tailgate party cheering on your favorite sports team, a family barbecue or maybe enjoying a day at the park with your friends. Read on to learn helpful information to avoid food-borne illness in our fourth blog in our "From the Kitchen of" series.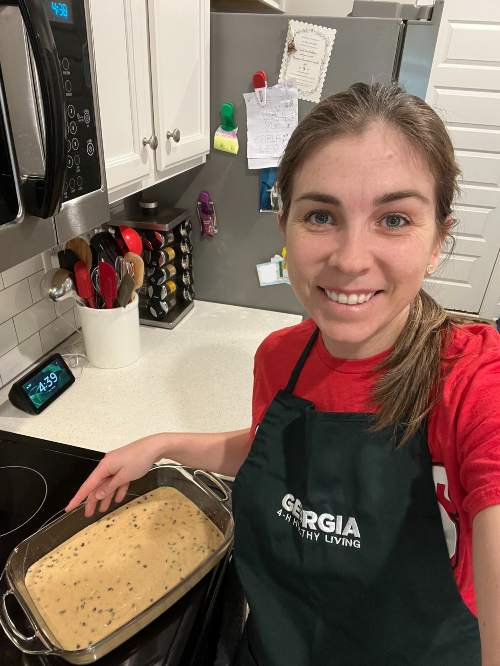 We are excited to introduce Dr. Carla Schwan. Carla is an assistant professor and Extension Food Safety Specialist at UGA as well as the director at the National Center for Home Food Preservation. Carla experienced a life-threatening food-borne illness when she was 12 years old after sharing a burger with her dad. The burger contained a life-threatening type of germ, Shiga toxin-producing E. coli, that led to Carla being hospitalized for a month. Not only did she suffer during this time, but in the long term, the harmful bacteria is thought to have been the cause of her developing an auto-immune disease that affects her intestines. In addition to the life-long effects of pathogenic E. coli on Carla's health, it has cost thousands of dollars in health expenses. Sadly, this food-borne illness could have been easily prevented.
This food-borne illness led Carla to her passion for helping others learn how to avoid the terrible sickness she suffered. She went to school to receive her degree in food science. Read on for Carla's tips to remain food-safe while enjoying activities outdoors!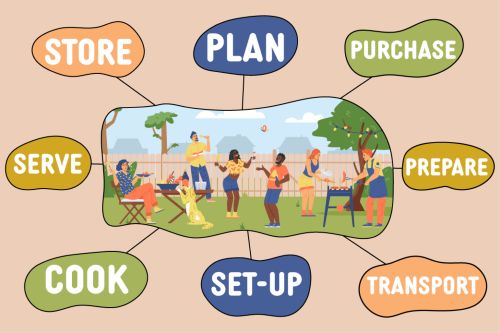 Tips on staying safe while enjoying your outdoor events from Carla and other UGA Food Safety Experts can be found in this video from UGA Food Safety Experts [1]. We have highlighted some key safety tips from this video:
Plan:

Separate coolers for drinks and food

Plates and utensils for handling both raw foods and cooked foods separately

Warming pans and fuel to keep hot food hot

Meat thermometer

Hand sanitizer or hand washing station

Purchase:

Keep raw foods separate from already cooked foods and produce when in your cart, on the checkout belt, or in grocery bags to keep germs from spreading.

Come prepared with a cooler in your car if you will not be home to store your cold foods in the refrigerator within 2 hours or 1 hour if the outside temperature is above 90 degrees Fahrenheit.

Prepare:

Wash your hands with soap and water and wash all produce with cold running water before preparing.

Prepare food at home when possible- like cutting fruit and marinating meats. Be sure to store raw meat and produce in separate containers.

Transport:

Pack the cooler with food and ice right before leaving and store in the shade when possible.

Fill an insulated container with hot water and dump it out carefully before storing hot food in the container.

Set up:

Clean all working surfaces before setting out food to cook and any surfaces on which food will be served.

Cook:

Be careful to keep raw food separate from all other cooked foods and produce.

Wash any surface that has touched raw meat. Wash hands with soap and water after handling raw meats.

Use a meat thermometer to make sure poultry is cooked to at least 165 degrees Fahrenheit and hamburgers are cooked to 160 degrees Fahrenheit.

Serve:

Wash hands or use hand sanitizer before serving or wear plastic gloves.

Have a different serving utensil for each different food item.

Keep hot food in a warming dish with fuel underneath and cover with foil when not serving food.

Keep cold food stored in ice in a cooler that is separate from cold drinks. This will keep the cooler with the food from being opened every time someone gets a drink out of the cooler.

Store:

Set a timer to put away cooked food within 2 hours, unless the temperatures are above 90 degrees Fahrenheit (store within 1 hour).

Only buy what you need and share leftover food with other people.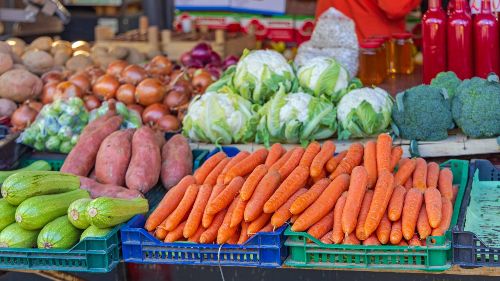 Follow these great tips from Carla when buying food for your outdoor activities:
Buy produce in season. See the

What's in Season Chart

to determine when your favorite fruits and vegetables are being harvested in Georgia.

When using store-bought frozen foods like frozen vegetables, know that they are not always ready to eat. If the label does not say ready to eat, follow the directions on the package on how to cook the food.

Check fresh produce for insect bites, bruises, and cuts- bacteria can get in any opening in the fruit or vegetables. If the bruised part is cut away and washed, it is okay to use.

Follow directions on packages of already cooked meats. The package will tell you if you do not have to do anything else to the food once you open the package.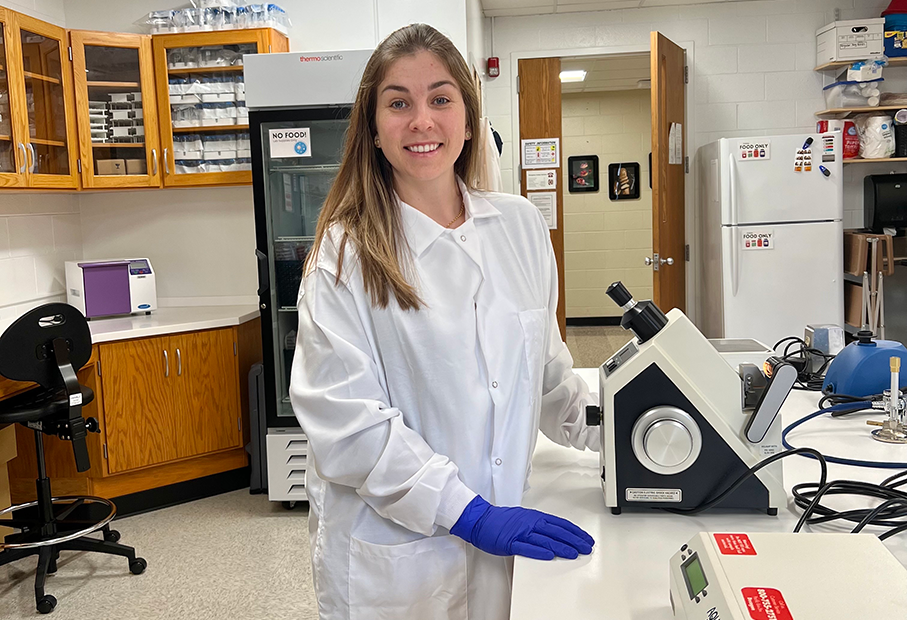 Carla's favorite Food Talk recipes:
Carla likes to relax by listening to music in her kitchen as she cooks these recipes and more. Help us celebrate National Food Safety Education Month by practicing these food safety tips while enjoying your outdoor activities! Stay tuned for more tips from this "From the Kitchen of" blog series.
Written by Leslie C. Davis, MS, RDN, LD, CDCES | Edited by Tristen T. Webb and the nutrition education team
Be Creative
Drink Water
Focus on Health
How to Cook Better
Invite Your Kids
Plan Ahead
Save Money
Shop Smarter
Store Food
Uncategorized